Team Blue with ERA Key Realty Services and DaMore Law is proud to announce that they have raised $1,050 for the We're One Wilmington (WOW) organization through their annual Thanksgiving Pie fundraiser.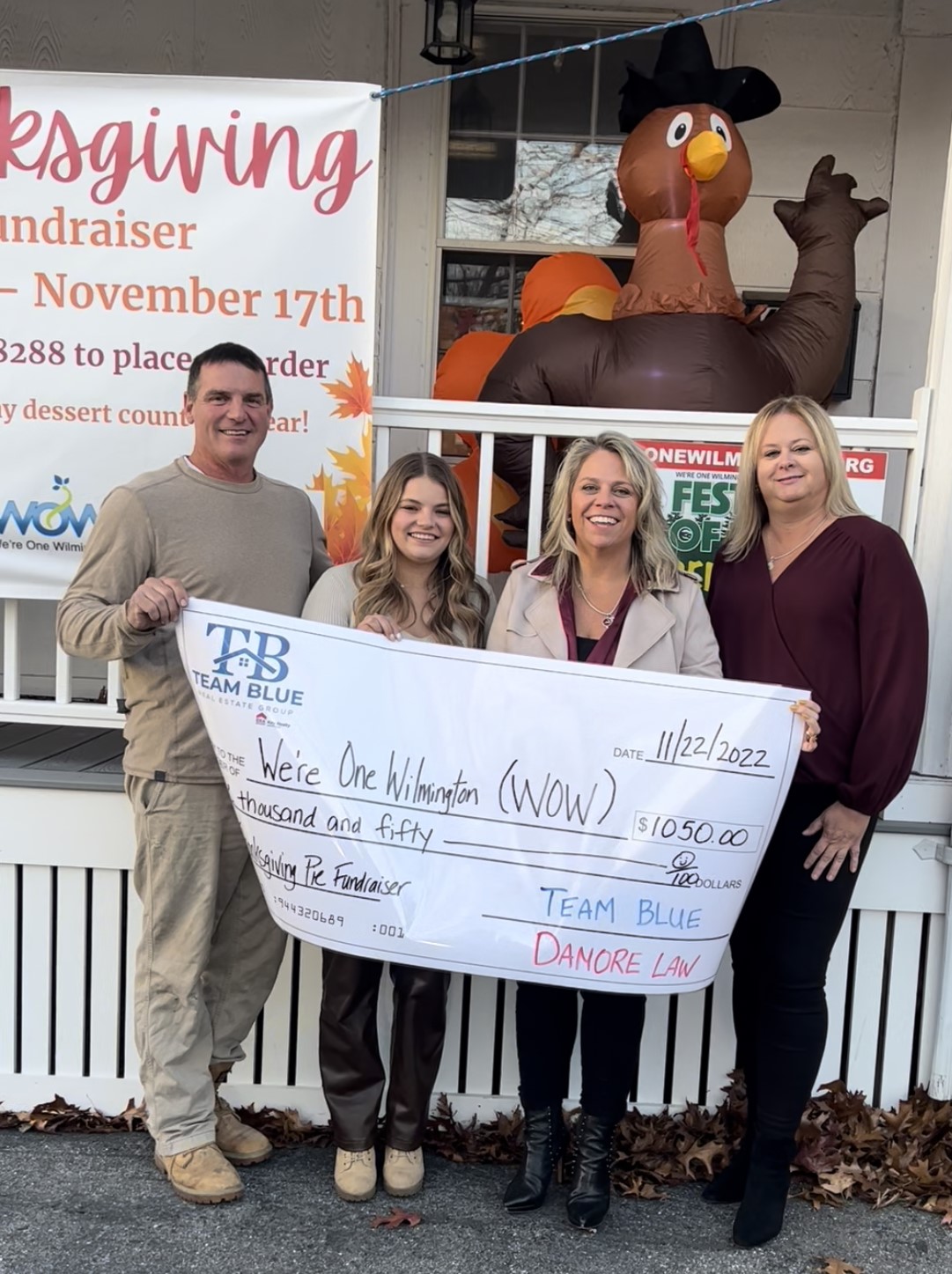 "This year's fundraiser was a great success, thanks to the generosity of local businesses and individuals who donated pies, time, and money," said Lori Penney, the leader of Team Blue.
The WOW organization supports Wilmington families and individuals connect to the Wilmington Community who are experiencing financial, emotional or medical emergency, death, house fire, or other life-changing events. Each year the WOW organization also provides Holiday Gift Assistance to individuals, families, and households of financial need. Team Blue is proud to partner with them in this important work. Thanks again to everyone who contributed; your support will help make a real difference in the lives of many people right here in our community!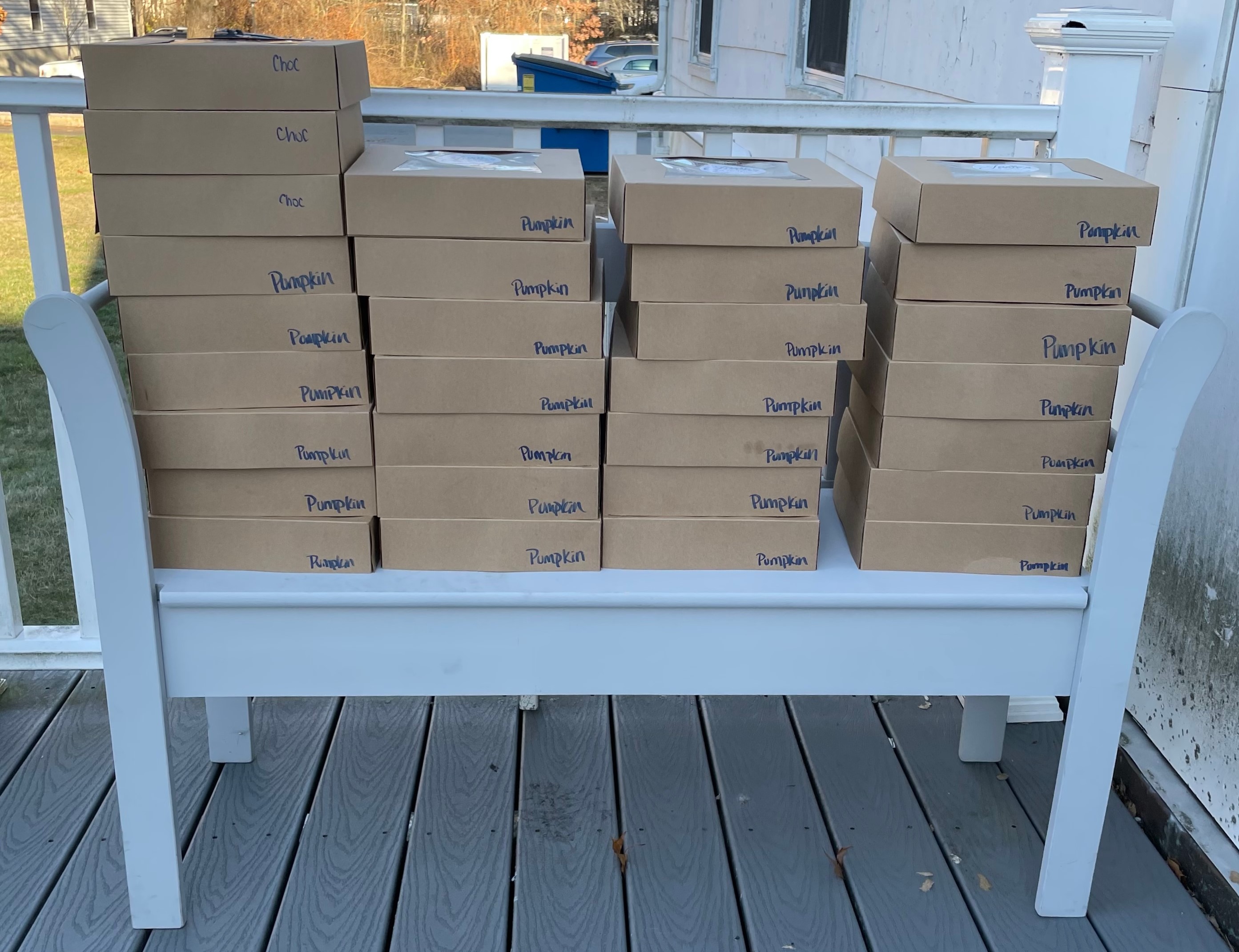 "Supporting the Wilmington community is extremely important to Team Blue," Penney said. "We host this fundraiser annually for Thanksgiving to help give back to the community during the holiday season, which can be stressful for some."
Pictured above, left to right, are Team Blue's Tim Penney, Tatum Fales, Lori Penney, and Linda Ducharme.
For more information on Team Blue's services, contact Lori Penney at 978-375-2520 or loripenney@erakey.com, or visit the team's Facebook and Instagram pages @TeamBlueRealEstate.