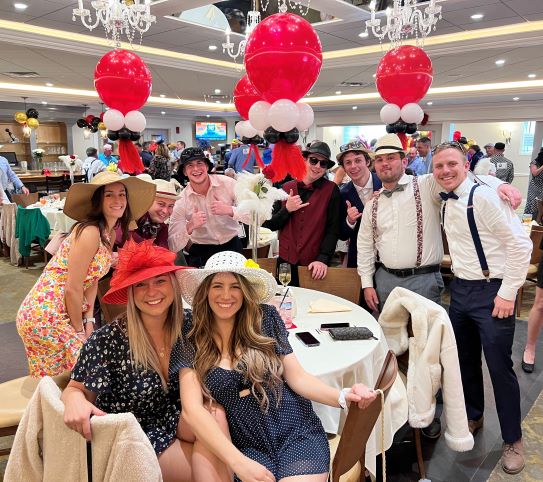 Team Blue, which is based in  ERA Key's Wilmington office, has raised $2,975 for the Alzheimer's Association and is continuing its fundraising through the end of June 2022.
To show appreciation to past clients who have supported the team and their support for the Alzheimer's Association, Team Blue hosted a Kentucky Derby Party on Saturday, May 7, 2022.
The team partnered with Peter DaMore at DaMore Law, Shant Banosian at Guaranteed Rate Mortgage, Joe Lombardo at Guild Mortgage Company, Mitch Corton at Hunt Mortgage and Laura Piro at LBP Insurance Agency, LLC to throw the party. The party featured raffle prizes, derby games, a best-dressed prize, and a best-hat prize. Guests included past clients, friends, and family of the business partners.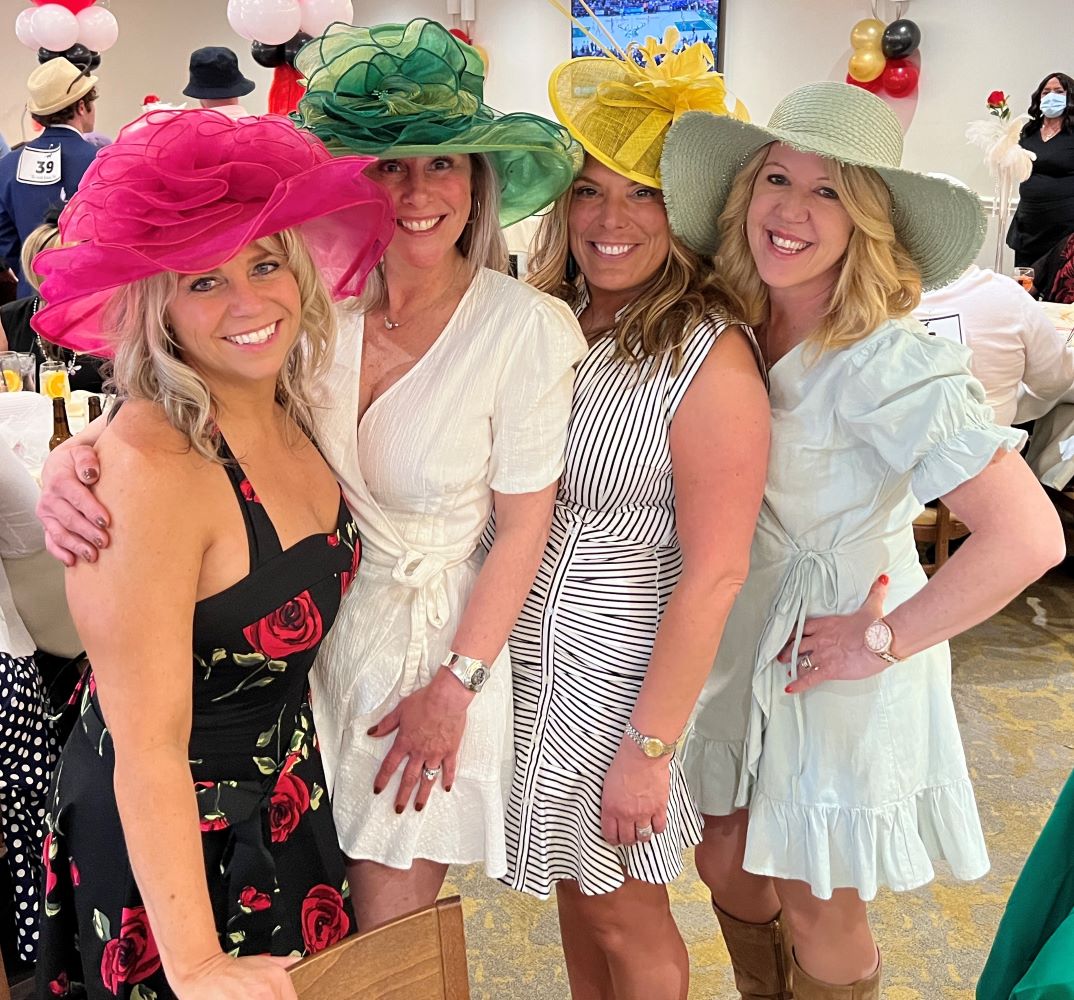 "In the United States, more than 6 million people are living with Alzheimer's or other dementias," said Lori Penney, the leader of Team Blue. "It is an honor to support all the families and friends who are providing care for their loved ones during such a difficult time."
Team Blue specializes in real estate in the Boston suburban areas and southern New Hampshire. For the past five years, Team Blue has been awarded the #1 Team at ERA Key Realty Services. Their goal is to guide clients through the contractual, investment, and emotional decisions involved in the real estate process.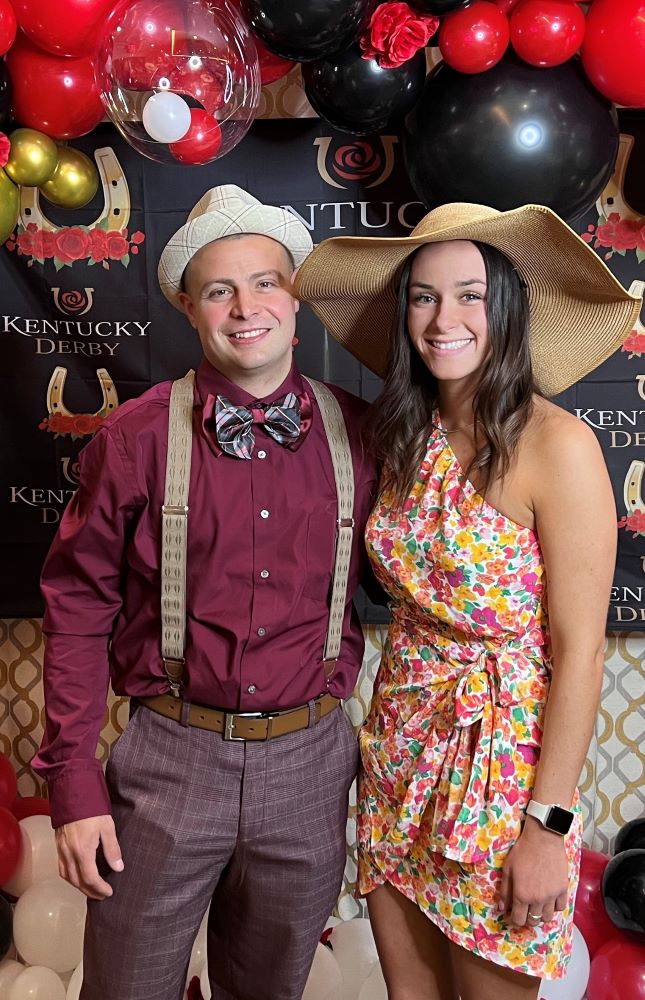 For more information on Team Blue's services or how to donate to the Alzheimer's Association, contact Lori Penney at 978-375-2520 or loripenney@erakey.com, or visit the team's Facebook and Instagram pages @TeamBlueRealEstate.
Pictured, left to right, top to bottom, are Linda DuCharme, Lori Penney, Nicole Dupuis, Nancy Dinelli, Lisa Luther, Alex Wargo and Tim Penney; Kelly McGowan, Tim Penney, Kayla Slavin (front), Ryan St. Jean, Maddy McKinley (front), Kyle Penney, Mikey Daley, Rob Fullerton and Tyler Canning; Lori Penney, Amy Bishop, Laura Piro and Ellen Sheehan; Tim Penney and Kelly McGowan.